From Darkness to Full Vision
2016 New paths, a new look, from Israel!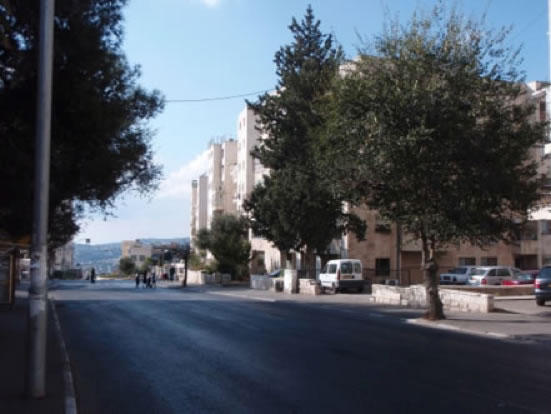 A residential section in Jerusalem Sylvia in Israel - 2012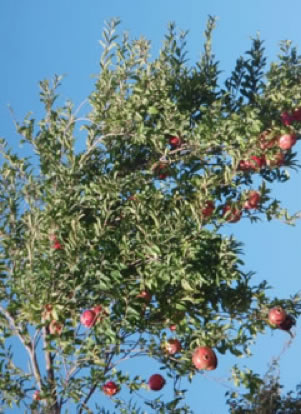 Israeli Wonderful Pomegranates, good for the eyes

Being able to see again made me understand the importance of change and transformation in my life. Following 13 years of "vision for all" in Brazil, I am now extending my mission through new paths while moving to Israel.
During these 13 years, my voluntary work reached more than 15,000 people of all ages, body and vision problems, more than 700 participants were present at my ten consecutive yearly holistic vision seminars.  More than 3000 men and women, young and aged, came to more than 100 workshops I promoted all over Brazil, while I was simultaneously fully committed to my individual students. Now energies flow in to my new work in Israel.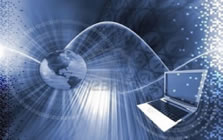 Students and clients in Brazil and Portugal will continue to get my full support in vision therapies, basically through the use of recent technologies such as Skype and Hangouts (google). Workshops and seminars will continue to happen at least twice a year, locally and by videoconference.
Healing is a full commitment, here and now, and I will be happy to be in touch with all friends. Technologies are easier to access and use, so we can always be in touch. See you soon in Israel! lakelandsylvia@gmail.com
Expanding my work as a holistic therapist – CIT – International College for Therapists- and as a self-healing therapist and instructor, I will be working on new projects in Israel, with more studies and renewed research. These steps will surely improve my journey of understanding for better healing processes, wellness and consciousness.
Now, as I bid farewell to my friends and students in São Paulo, I am aware of the importance of this decision: I am fulfilling a dream, returning to my roots, in Israel, where I hope to settle down. So, I invite you to share with me this moment. Peace and Blessings.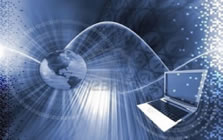 Links with my Brazilian and Portuguese friends

Using the easy and updated technologies, such as Skype and Hangouts, we can be always in touch so that I can help in the recycling process of vision improvement directly from Israel.

In Brazil: please get in touch with Gisleine Fernandes at Adijon, to book an individual or a group meeting.  adijon@adijon.com.br

In Portugal, please contact Ana Sendim and she will set the appointment, following the same rules as in Brazil. anamendessendim@gmail.com


Sylvia Loretta Lakeland (Portugal/Brazil) graduated in Biology in Brazil, lived in France, Italy and USA and since 1986 in Lisbon, Portugal where during ten years went through the ordeal of gradually losing sight. Meeting Meir Schneider and his Method was incredible and Sylvia recovered her vision, became a natural vision therapist, a Self-Healing Teacher and a Vision Improvement Teacher, by the School of Self-Healing in California. Since 2000 is working in self-healing and natural vision improvement, while launching and promoting Self-Healing in Portugal. In Brazil, since 2004, develops an intensive voluntary work, a full program of events and has a private practice in São Paulo and in Portugal, she visits yearly to attend European clients and ensure a regular program of lectures, courses and workshops.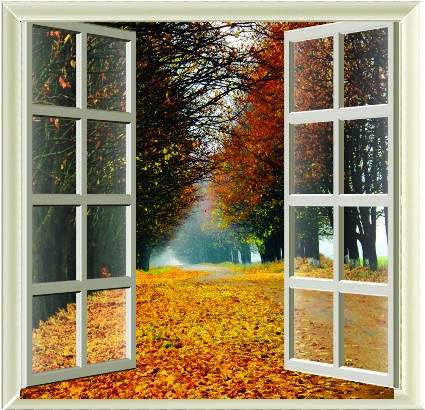 A Bond 

I would like to invite you
into my world of feelings,
joy and fear,
anxieties and expectations,
moments of fulfillment
and let us create a bond of understanding and awareness,
hoping that my experiences can help you
overcome your vision problems.


Perfection, my first life cycle 

As a citizen of the world, the oldest daughter of Polish parents, I was born in Simla/India and from there onwards I lived in many exciting cities: London , São Paulo , where I graduated in Biology, Genova and Monte Carlo , where I completed my post-graduation in Biology. Back again in São Paulo, after post-graduation and master degree in Business Administration, I became a very successful business executive, extending my activities from Brazil to New York and finally to Portugal, where I settled down in 1986. Thirty years of intensive activities, always imposing on myself very hard and strenuous targets, in search of perfection. Myopic since I was six years old, glasses and contact lenses were my shields for ages, while I took it for granted that they would always serve me well: I depended on them for the quality of my work. Perfection, at any cost!



Studying for Life and Vision!

The School for Self-Healing, in San Francisco, California was my next step with its very special and intensive courses and I became a Self-Healing Practitioner & Educator and a Self-Healing Teacher of Vision Improvement Training.
I also became a Practitioner and Teacher of Oriental Therapeutic Exercises; through UNIPAZ, I added one more post-graduation in development of human health, based on culture of peace and nonviolence. For three years at UMAPAZ University, I trained hundreds of students in vision therapies and how to see better forever! And I have just been accepted as a full member, clinic therapist, at the International College for Therapists, CIT.


After many years of practice and studies, I became a member of the International College of Therapists - CIT. For those who want to know more about CIT, my journey and how I came to become friends with Fílon of Alexandria, I invite accessing the page Artigos.
Member of the ABSH - Brazilian Self-Healing Association (Brazil), the American Association of Vision Practitioners (USA), AIEV-Associazione Italiana per L' Educazione Visiva (Italy) and SOPHIE – Associazione Culturale di Promozione Sociale (Italy), I started my international natural vision activities as participant of the 17th International Conference for Holistic Vision (Paris), participant and speaker at the 18th Conference, in Zurich and the official organizer and speaker at the 19th International Conference, in Madeira Island. Since then regular participant and speaker at all International Holistic Vision Conferences that followed regularly.
Joy and creativity forever!
For all those interested in natural vision improvement around the world, I created this site www.lakelandsylvia.com.br in 2004, renewed in 2012 and updated regularly, in English and Portuguese. From 2006 onwards I keep a steady production of audiovisual materials in Portuguese, including vision charts, support booklets on Health of the Eyes, two CDS – Vision Exercises for Clear Vision and Posture Exercises for Clear Vision, and several vision training programs and interviews accessible on YouTube.
Last but not less important is the Brazilian Holistic Vision Seminar, in its eleventh annual edition, happening in 2017. This is when participants from all over Brazil, Portugal and Americas come over to São Paulo – medical doctors, therapists, practitioners and all people interested in exchanging experiences and improving naturally their own vision. Permanently  helping friends towards Clear Vision!
For more contacts:

Brasil - São Paulo (+55.11) 50814051 Adijon adijon@adijon.com.br

Portugal - Lisboa (+351) 918681678 anamendessendim@gmail.com

Israel - Jerusalem - Lakelandsylvia@gmail.com