CHOSING AND FOLLOWING NEW PATHS. TO ISRAEL!

Being able to see again made me understand the importance of change and transformation in my life. Following 13 years of "vision for all" in Brazil, I am now extending my mission through new paths while moving to Israel.   Students and clients in Brazil and Portugal will continue to get my full support in vision therapies, while new energies flow in to my work in Israel.
Feeling the joy and creativity fulfilling most moments of my life, as always, I will be working on new projects, with more studies and renewed research. These steps will surely improve my journey of understanding for better healing processes, wellness and consciousness. Please see page From darkness to full vision…              Healing is a full commitment, here and now, and I will be happy to be in touch with all friends. Technologies are easier to access and use, so we can always be in touch. See you soon in Israel!  lakelandsylvia@gmail.com
News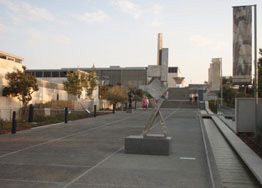 Why Israel?
Hatikvah, the Hope, in English, is the national anthem of Israel and it incorporates my vision at this return to my roots in Israel now.  With a growing economy, strong technological knowledge open to new ideas, Israel is a highly developed western orientated market, an excellent reputation in the development of new technologies and growing  healthcare industry. This is where I hope to live, grow and expand.
VIEW MORE
Lakelandvisionfocus®Method


Are you in focus? What do you want to create for yourself and for your life now and in the next years? Not always we are ready to answer these questions, we lose concentration and let go good opportunities. Lakelandvisionfocus®  will help you adjust your focus and 
discover new paths.
Interesting Comments
"During my last visit to the eye specialist, after checking me he was very surprised with the results: improvement of the capillary problems and less floaters ( I already had forgotten all about them!) and returning after six months the same doctor confirmed that the fundus of my eyes improved about 40%. He asked me to go on with all I was doing. Great!"
"Thanks for being always with me, sending news and preparing videos that motivate and keep up our spirits, at long distance! The best news: the intraocular pressure pf my eyes reduced to 22 and 18. No more contact lenses or dark sunglasses. Eye-patch exercises and cold compresses daily, three hours of pinholes glasses daily and whenever I need to read".
"Remember when I told you I had a serious vision problem and my right eye had just 10% vision? After working thoroughly with the flower, covering the left eye and just working with the right eye I now have 76% of vision with this eye! In my chart tests I was 20/400 at the beginning of the year and after just two months the doctor checked thoroughly and I am now 20/40".